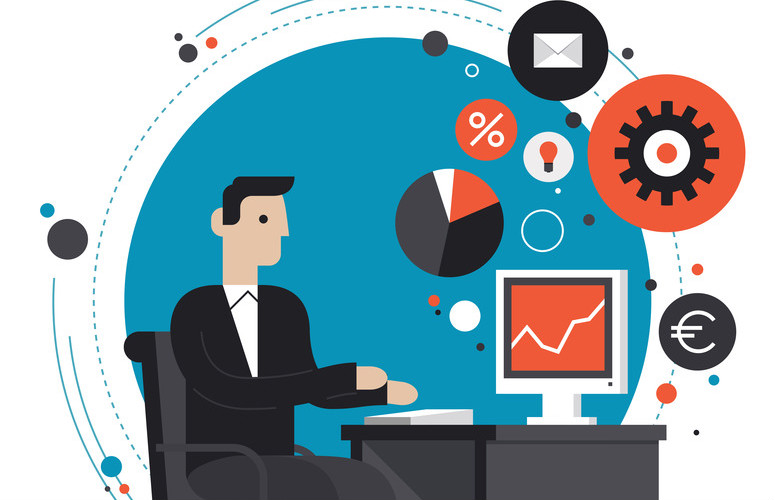 Working on your holiday wish list?  Don't forget to ask Santa for a new digital marketings tool to help take your marketing and promotion campaigns to the next level!
The following are 50 of my favorite tools, broken down by category so that you can find the recommendations that are most relevant to your current needs.  Browse through them all or take a more targeted approach.  Either way, adding these tools to your arsenal is sure to bring you great results in the next year and beyond.
Project Management
Need to get organized in 2015?  Take a look at any of the following tools to help you manage clients, campaigns, projects and more.
Pricing: Free up to 5 users; $9 per month, per user after that
Podio is a project management system that allows individual users and teams record project updates, share conversations and store related content in a central location.  Of particular interest is the app's automated task management feature, which minimizes the effort required for common project management tasks.
Pricing: Free for basic plan; $5 per month, per user for paid plans
Compared to Podio, Trello's project management interface takes a simpler approach.  Consisting of project "boards" and drag-and-drop tasks, it's a great system for users who prefer a more visual approach to project and task management.
Pricing: Free up to 15 users; paid plans available based on number of licenses added
Another project management system worthy of your consideration is Asana.  One great feature you'll find on this system that's absent from others is the ability to create individual workspaces that can include different members, tasks, projects and tags – a huge advantage if you're assisting multiple growth hacking clients.
Consumer Research
Your ability to drive growth depends on knowing your target customers inside and out.  Any of the following tools can provide you with the insight needed to tailor your products and promotions to their exact needs.
Pricing: $63-$499 per month
Qualaroo is an analytics platform that helps you determine what your customers are looking for and what's preventing them from achieving it.  It's a favorite of many top marketers, including Neil Patel, who had this to say:
"It's a great tool to get qualitative feedback from your visitors. You can then use this data to figure out what changes you need to make to your website in order to boost your conversion rate."
Pricing: Free for the basic edition; $26-$780 per year for paid plans
Customer surveys are a great way to learn more about your clientele, and Survey Monkey is one of the best tools out there for obtaining this data.  Post surveys to your website to generate customer feedback or use the company's paid survey response service to get answers to your biggest questions quickly.
Pricing: Free edition available; contact company for enterprise pricing
Think of Qualtrics as Survey Monkey on steroids.  Not only does the service offer survey taking capabilities, its advanced analytics features will give you the actionable insight needed to make meaningful changes from your survey data.
Pricing: $59-$209 per month
Disco hasn't actually launched yet, but it's a tool that plenty of growth hackers are keeping their eyes on.  Once released, the system promises incentivize customer survey completions, helping to reduce shopping cart abandonment and increase overall sales.
Pricing: Free for the basic edition; $9-$249 per month for paid accounts
As you conduct your consumer research, it can be a challenge to find the email addresses of stakeholders you want to reach out to.  SellHack is a browser plugin that helps you do just that, performing a deep dive into prospects' social accounts to get the information you need.
Data and Analytics
Great growth hackers must be data-driven.  Any of the tools below can give you the information needed to drive measurable results as quickly as possible.
Pricing: Free
Google Analytics needs no introduction at this point, but it's still a must have for growth hackers.  If you have the program installed but aren't currently using it to its full potential, check out the articles here, here and here to get the most out of this free service.
Pricing: Free
Social Crawlytics does for your social accounts what Google Analytics does for your website.  Use it to monitor your own social channels, as well as to spy on the content your competitors are sharing and how it's performing for them.
Pricing: $179-$599 per month
Another service that goes beyond the functionality of Google Analytics is KISSMetrics – a service that promises to connect the website analytics data you generate to real people.  Tying people to actions will help you better target your marketing materials, identify stumbling blocks within your conversion process and increase your overall conversion rates.
Pricing: Free for basic plans; $150-$2,000 per month for paid accounts
Like KISSMetrics, Mixpanel focuses on funnel metrics, allowing users to answer questions like, "How many visitors that arrive from a banner ad end up searching for and booking a room in Costa Rica?"  It's a powerful analytics service, and it's one that smart growth hackers would be wise to check out.
Pricing: $49-$499 per month
Popcorn Metrics isn't an analytics program itself.  Instead, what it allows you to do is to add tracking code for programs like Google Analytics, KISSMetrics and Mixpanel to your website without having to dig into your site's code.  Save time and never have to bug your web developer for help again!
SEO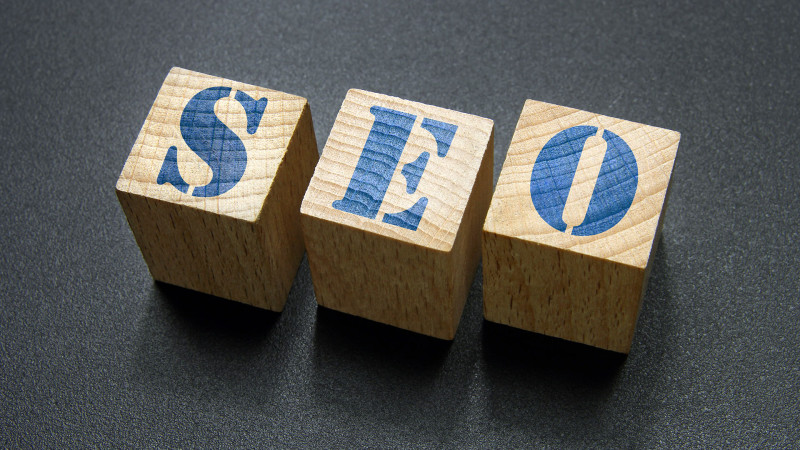 SEO isn't dead – it's going to be an important consideration for growth hackers in 2015 and beyond.  The tools below will help you take advantage of the powerful growth that can occur through proper search engine optimization.
Pricing: Free for basic plan; $78.99-$399.99 per month for paid accounts
Use Majestic SEO to find out which sites are linking to your competitors' websites, then use this information to secure backlinks for either your own site or your growth hacking clients' sites.
Pricing: Free for basic plan; $99-$599 per month for paid plans
Similar to Majestic SEO, the Open Site Explorer will show you who is linking in to both your website and your competitors' sites.  If you opt for the premium plan, you'll gain access to Moz's suite of paid tools which can help you with everything from keyword research to in-depth page analysis.
Pricing: Free for basic plan; $50 per month for paid subscriptions
Need more keyword ideas?  Market Muse examines your current website and compares the content found there to content pieces that are ranking well for similar topics.  The end result is a series of keyword recommendations that will help you fill in major gaps in your SEO strategy that you may not have even been aware of.
Testing
As you already know, I believe testing is one of the most important skills marketers can have these days.  Use any of the tools below to run tests more quickly and to get more out of the data you generate.
Pricing: $19-$99 per month
Want to know exactly where website visitors are clicking, where they're coming from and how far into your pages they're reading?  The heat maps offered by CrazyEgg can give you all of this information and more at an extremely affordable rate.
Pricing: $94-$199 per month
All growth hackers know that A/B split testing is critically important, but that setting up these challenges using Google's Content Experiments or other conventional services can be a huge hassle.  Enter Unbounce, which lets growth hackers build and release the responsive landing pages needed to carry out tests in just minutes.
Pricing: $17-$359 per month
Another great testing tool to experiment with is Optimizely, which lets users measure clicks, sign ups conversions and more – all without having to dig into their sites' code base.  The service's point and click editor makes it easy to change text, images, colors and arrangements in order to deploy tests at the click of a button.
Pricing: $49-$1,250 per month
Want to know what people really think of your website or app?  Sign up with UserTesting and you'll receive videos of these interactions that show people moving through your system while recording their thoughts on their overall experience.
Pricing: $10-$275 per month
Another option for receiving live user feedback, SessionCam records on-site user experiences, allowing you to quickly identify the usability and design issues that are getting in the way of conversions.  Tie this insight together with the program's conversion funnel tracking features and you've got a recipe for better ROI.
Pricing: Free for community plans; $20-$200 for paid plans
Effective growth hackers make changes fast, and FiveSecondTest can help speed this progress along.  Upload a landing page design, mockup or wireframe, and service users will view it for five seconds and record their impressions of the most prominent design features.  You might be surprised to find that the elements you thought were most prominent go virtually unnoticed by users!
Pricing: Free for basic plans; $10-$100 per month for paid plans
Building a new app or website?  Don't cross your fingers and hope that it'll look right on different devices – be sure by running your prototyping through Invision.  Then, take advantage of the tool's collaboration features to gather feedback from your team quickly and effectively before releasing your prototype to the world.
Marketing Services
Great marketing doesn't have to be done by hand.  Any of these services will help automate your marketing needs, enabling you to get more done, with less energy, while reaching more people.
Pricing: $19-$149 per month
According to Email Expert, email marketing averages a return of $44.25 for every $1 invested.  That's huge!  Email marketing deserves a place in every digital campaign, and one of the best tools for setting it up is Aweber, which balances advanced segmentation and reporting features with great design templates and easy-to-use editing tools.
Pricing: Free for basic edition; $10-$525 per month for paid plans
MailChimp is one of the only professional email marketing services on the market today that offers a nearly fully-featured free version (though you won't be able to use it to set up autoresponder series).  The company's design template are also top-notch, making it a great choice for growth hackers and digital marketers alike.
Pricing: Free for basic plan; $25-$100 per month for paid accounts
When Youtube just won't cut it anymore, turn to Wistia.  This professional video hosting service offers high quality playback and advanced analytics tools that give you a holistic understanding of your video library's performance.
Social Sharing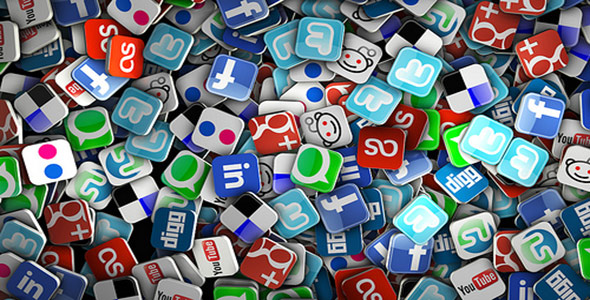 Don't underestimate the power of social sharing to expedite a company's growth.  These tools will show you how to find social followers, as well as how to encourage them to get the mesage out about your brand.
Pricing: $9.99-$149.99 per month
Trusted by companies like Groupon, Reuters and BoingBoing, Dlvr.it is more than just a social sharing platform.  In addition to allowing growth hackers to automatically push out pre-loaded posts, the service does your social media marketing for you by monitoring news services and RSS feeds to find content for you to share.
Pricing: Free
Post something insightful to your website?  Capitalize on readers' social sharing tendencies by including a "Click to Tweet" button within your content.  It's a quick and easy way to generate Twitter interest for your website.
Pricing: Free
Visual web content is becoming increasingly important to website visitors, which makes the creation and promotion of shareable images a critical part of any social media strategy.  Generate these all important shares with the free SumoMe Image Sharer app, which will automatically overlay social sharing buttons on your site's images.
Pricing: Free for basic plan; $16-$85 per month for paid plans
Sharing viral content with your social followers builds your authority, but risks driving your traffic away to external sites.  Recapture these users with Snip.ly, which allows you to embed a call to action of your own into any content piece you share.
Pricing: $45-$295 per month
Whenever somebody online is talking about your brand, you need to be a part of that conversation – and there's no better tool for monitoring these exchanges than Colibri.io.  This service seeks out mentions of your brand online, giving you the chance influence purchase decisions and affect how your company is perceived online.
Pricing: Free
Want to know which of your tweets has been most successful or which accounts you should be following?  The more you know about your Twitter account's analytics, the faster you can hack your social growth.  Jooicer gives you all the information you need to grow your social presence and then some!
Content Creation
Content marketing is an important strategy for both short term growth and long term success.  But since content creation can be such a time-consuming process, use the tools below to speed up your efforts.
Pricing: Free and paid content packages
The visual appearance of your content matters, but creating good stuff requires either substantial investments of time or the expense of hiring a designer.  That is, unless you use Creative Market!  This marketplace site is a great place to pick up the graphics, themes, fonts, pictures and templates that let you hack the design process and get great design work done faster.
Pricing: Free for the basic plan; $18-$50 per month for paid accounts
Don't pay for infographic creation!  Simply grab one of Infogr.am's free templates, add your own statistics and publish your graphic online for free.  You'll get all the benefits associated with infographic promotion without any of the costs that are traditionally associated with this marketing strategy.
Pricing: Infographic creation begins at $1,995 per graphic
Of course, if you want to go beyond template infographics – like the ones provided by Infogr.am – you can do so without breaking the bank.  Rather than hunting down your own research assistant and designer (and then trying to get them to play nicely together), use Visual.ly's team of experts, who will create a custom graphic for you for less than $2,000
Pricing: Free
Struggling to come up with blog topic headlines?  Simply enter a few of your target keywords into Hubspot's Blog Topic Generator and the service will come up with a week's worth of potential topics for you.  It might take you a few rounds to get your keywords right, but once you get the hang of the tool, it can be a powerful ally in your content creation process.
Content Planning
Want to get the most out of the content pieces you create?  Having an effective content plan is a must, and the tools below will help you put this strategy together.
Pricing: Free for basic plans; $99-$499 per month for paid accounts
Coming up with ideas for your content marketing campaigns can be time-consuming.  One easy way to hack the process is to see what your competitors are doing and then do it better than them – and an easy way to find these ideas is with BuzzSumo.  All you have to do is enter your keywords, set your search parameters to control the types of content you're looking for and watch while the service shows you related topics that have performed well over your chosen timeframe.
Pricing: Free edition available; $12,000 per year per user for paid subscriptions
Topsy works much like BuzzSumo, but with a focus on Twitter content alone.  Give it a try when you're planning out your content marketing editorial calendar, as well as when you're looking for great viral content to share with your followers.
Pricing: $749 per month
If your company is investing seriously in content marketing, you need to be able to prove ROI to justify your investment.  Though it comes with a sizable price tag, Marketing.AI provide a central database from which you can plan out your strategy, set internal workflows surrounding content creation and track the performance of each piece you release.  It's a powerful system for measuring the impact of your content marketing efforts on your business's bottom line.
Pricing: Bishop lifetime plan available for $99; Queen plan available for $499 per year
Headlines matter, but testing different variations used to require complicated A/B tests or the use of plugins that interfered with SEO by creating multiple title tags.  KingSumo changes all that by allowing WordPress users to submit multiple headlines with each new blog post and automatically test each alternative to find the best performing variation.  It's easy to use, streamlined and a must for every growth hacker.
Content Promotion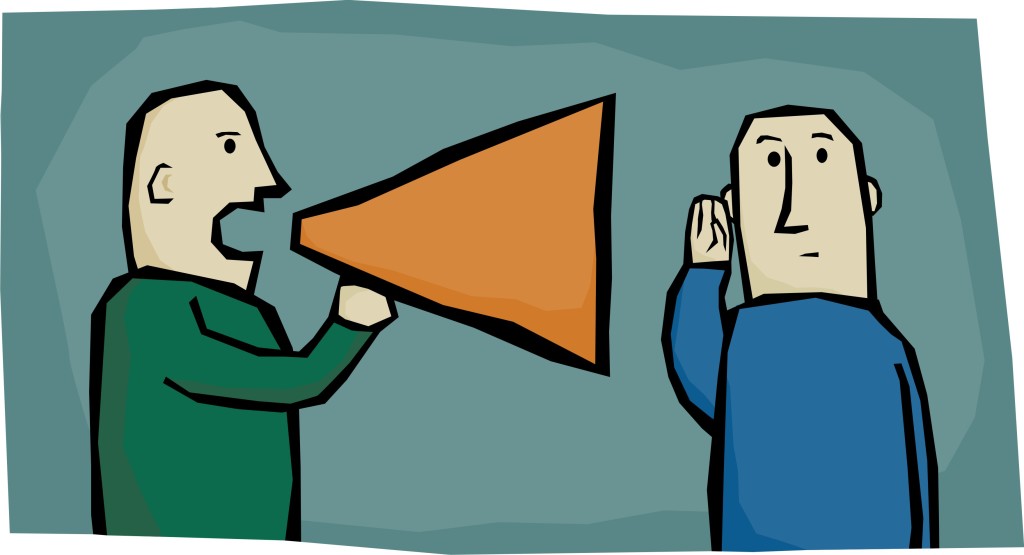 Cutting through the noise online can be tricky, which makes native advertising a must for forward-thinking growth hackers.  When it comes to content promotion, take a look at the following three networks:
Pricing: Average $0.25-$0.35 cost-per-click (CPC)
Outbrain is one of the most widely-known native advertising platforms out there, due in part to its focus on quality (in 2012, the company cracked the whip on marketers using spammy headlines to mislead readers, even though this resulted in a 25% drop in revenue).  With a minimum daily spend of just $10, it's a great tool for growth hackers looking to get their content seen in noisy markets.
Pricing: Average $0.25-$0.75 CPC
Taboola is quite similar to Outbrain, though the company's initial launch as a video recommendation service gives it a slight edge when sharing visual content.  Check it out for its advanced presentation control tools, as well as its presence on top sites like Mashable, the Atlantic and Business Insider.
Pricing: Average $10-$18 per 1,000 views (CPM)
Nativo is another native advertising platform that's worth a look, given the way it engineers homepage and article placements in order to blend seamlessly with the hosting site.  This makes the service eminently scalable, allowing growth hackers to quickly ramp up their efforts without having to negotiate with multiple publishers.
Customer Acquisition
Every growth hacker's goal is to get more customers.  While success in this objective often comes down to marketing strategy and promotion execution, the tools below can help fill in the gaps when it comes to customer acquisition.
Pricing: $3,995-$5,995 per month
Imagine if you had the power to send a message directly to the visitors who go to leave your website without engaging your brand?  Bounce Exchange solves this issue by creating an overlay advertisement whenever it detects a website user is about to leave your site, helping you to capture the estimated 70-96% of visitors who will never return after leaving.  The service isn't cheap, but the improvements in customer acquisition that result can more than pay off the investment.
Pricing: $119 per month
Most of the time, growing your social audience means growing your customer base, and TribeBoost helps you achieve this important objective by monitoring keywords and hashtags it deems important to your brand.  Interestingly, the company performs much of its work manually, ensuring that a live person puts eyes on any actions taken on behalf of your company.
Pricing: $9.99-$49.99 per month
FunnelFeed is another service that aims to send qualified prospects back to your website by growing your social followings.  Using advanced analytics tools, the service creates lists of suggested tweets based on the details you provide and measures the engagement these messages create with your lists to find you opportunities to connect with even more potential customers.
Pricing: Free plan available; $49-$299 per month for paid accounts
Referral programs are great ways to add new customers – just ask companies like Uber, Dropbox and AirBNB.  One of the fastest ways to take advantage of this growth hacking strategy is with Referral Snip, a simple program that lets you create a referral program that can be added to any link and passed on to generate quick and easy referrals.
Customer Retention
Once you've got customers, don't let them go!  Use the tools below to improve your customer retention practices and ensure a steady stream of revenue for your company or your clients.
Pricing: Free plan available; premium plan pricing available by quote
Onboarding is a critical component to customer retention, which makes getting new users up and running as quickly as possible an important consideration for all growth hackers.  WalkMe is one tool that makes this process easy by allowing you to create self-service training programs that show users exactly how to get started
with key in-app tasks and activities.
Pricing: $45-$450 per month
Similar to WalkMe, App Cues expedites the onboarding process by providing personalized in-app training for new users.  In particular, take a look at App Cues' series of templates and code-free editor that will help you create onboarding training flows with as little effort as possible.
Pricing: Free for basic plan; $250-$6,000 per month for paid plans