Review:

App FotoJet
The app FotoJet present itself with the slogan "Turn Your Photos into Works of Art", it's a app for photography and allow graphic design, photo collage, photo editing and graphic.
This free software, also with premium version avalaible, allows for a quick and simple way to obtain studio-quality image. It's designed for all those who try to escape from complicated programs, this tool has available some pre-made images and filters, being possible to change to the taste of the cliente and to suit every ocassion: facebook covers, twitter headers, youtube banners, e-mails headers or others elements for your blog or website.
Simplicity, rigor and speed is what this app has to offer!
MEDIA REVIEWS
FotoJet Review
On this review page, we gather up many media reviews from authoritative websites, which provides an essential guarantee for customers to use FotoJet.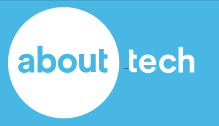 FotoJet uses a template-based approach to creating collage projects and, best of all, you don't need to be a graphics pro to turn out some "pro looking" imaging projects.
– Tom Green

FotoJet is clearly a tool designed to help the clueless masses. Whether you are someone working on a school project, or a fervent blogger or someone desperately looking to put together a custom card for your wife's birthday- this is one service you don't want to miss!
– Devishobha Ramanan

This free tool gives you multiple options for creating collage, email headers, Instagram posts with professional-looking text, and more, while producing results that look like they were rendered in the studio.
– Arianna Gael

O FotoJet é um serviço de colagem de fotos online gratuito, que permite ainda criar posters, postais, convites, fazer montagens, entre outros, com toda a simplicidade e rapidez.
– HUGO CURA

「FotoJet」線上編輯工具的介面非常簡潔,畫面中央是主要編輯區,畫面的左側挑選範本或相關編輯功能,加入文字、小貼畫、小圖案或背景選擇。,畫面的右側擺放上傳的圖片,操作十分方便。
– 電腦玩家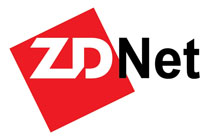 FotoJet is an easy to use free online collage maker for your images that can help you create great graphics and memes.
– Eileen Brown

FotoJet is a free online collage maker that enables you to create amazing collages, photo cards, posters, Facebook covers, Twitter headers, YouTube banners, fun photos and more.
– Craig Stewart

直感的に使えるのが素晴らしい。
– 田中宏和

FotoJet Online Photo Editor brings you access to perfect tools at anytime, anywhere as per your ease. This online photo editor brings you all the features of a conventional photo editor packed with some amazing other features such as filters, frames, overlay designs, etc.
– Lavish

豊富なテンプレートが魅力的な、コラージュ画像加工サービスです。
– ferret編集部

FotoJet is just such a site, but it scores over many similar systems because of the huge range of templates it provides.
– rob.schifreen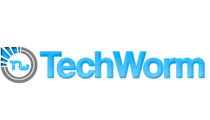 We tried out FotoJet and the results were awesome. It is not only simple and easy to use but also an instinctive photo editing tool as well.
– Kavita Iyer

The collage maker functionality within FotoJet is very robust.
– Matt Mansfield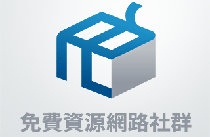 FotoJet 是一款功能完整全面的免費線上圖片編輯器,FotoJet 提供三大功能:拼貼、設計和圖片編輯基本已能滿足大部分初階使用者的需求,確實是值得我們加入書籤。
– Pseric

It is a free online photo editor that allows users to quickly create collages, posters, cards, easily without actually needing to download or install any software. Notably, you don't need any technical skills to use it.
– techviral.com
It's not just for collages and social media graphics. You can definitely make the most of it and use it as often as you want.
– Kent

FotoJet is a quick and streamlined means to edit and create a collection of images. Not only does it offer all of the basic tools, but users can also enjoy a host of other options such as different graphics and the ability to add text to an image. This software is free to use.
– Softonic Editorial Team
"Onde Quando e Como eu Quiser"
subscreve ✅ http://bit.ly/ONDEQUANDOCOMO